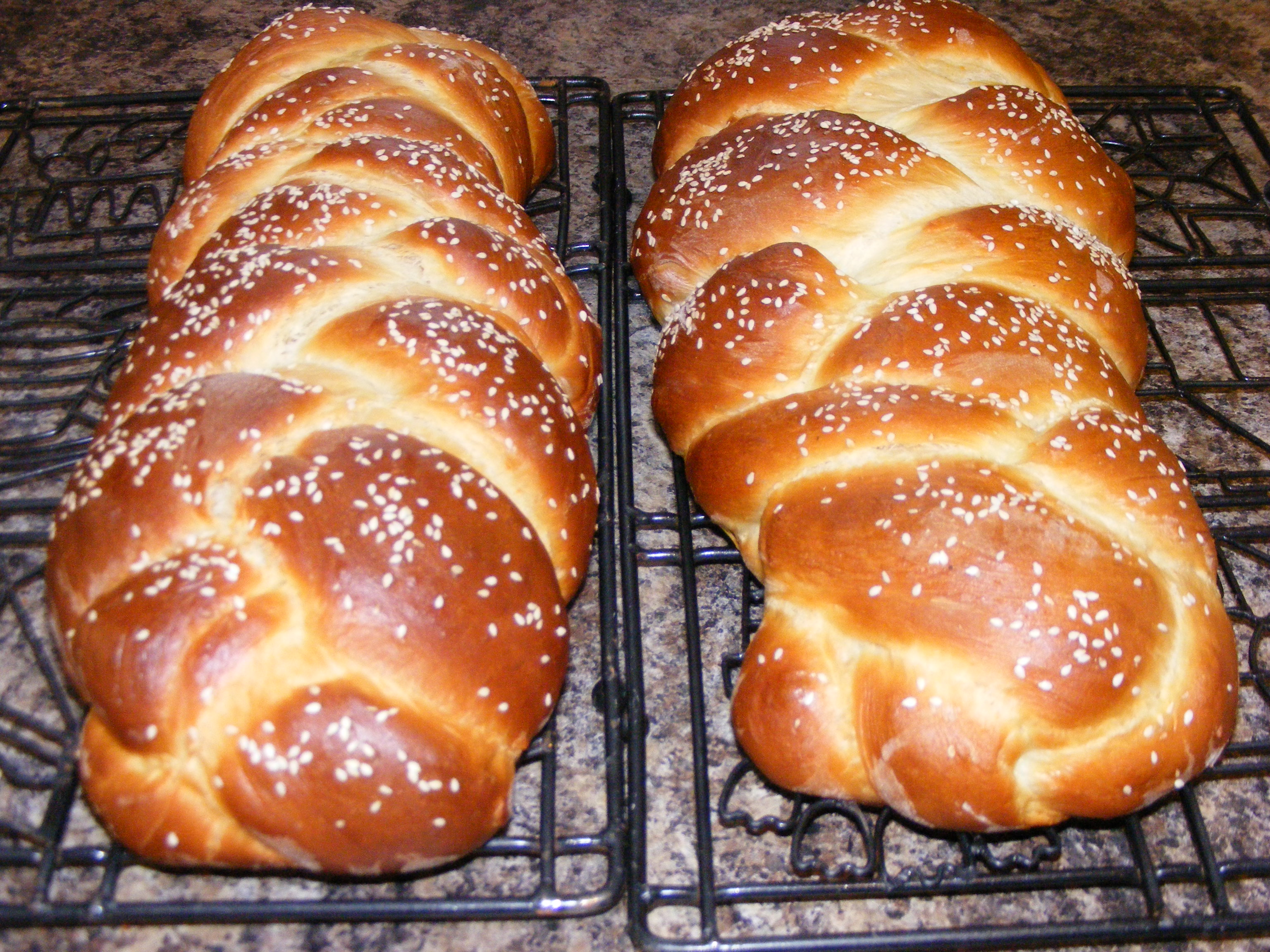 After I arrive at playgroup every week, I take $10 from the cash box and take a short walk around the corner to see what I can buy for morning tea. The menu is not fixed but I seem to have evolved a system of serving fruit, something sweet, some crackers and cheese. There were crackers in the cupboard and parents bring fruit so I just had to figure out something sweet and choose some cheese.
There were all kinds of specials happening this week, including Greek Easter bread (tsoureki) at half price so I decided to grab some of that. A whole loaf of toastable sweet bread for about $2.50 would provide the sweet treat for the littles as well as something to go with cups of coffee for the grown-ups. It was a bargain I couldn't go past.
Then I saw a new (to me) product: Sesame and Sumac hommous. maybe it was the alliteration in the name or maybe it was the prospect of trying something with sumac but I decided to ditch the cheese idea and get the hommous instead.
One of the grandmas was very taken with the tsoureki and she turned to another grandma near by, asking her to try it. I knew that grandma number 2 had come to Australia from some European place a long time ago and there was a good chance she was already familiar with tsoureki. She graciously took a piece of the shop-bought bread and quietly told me that she makes her own every easter. It takes half a day. She impressed on me the name of the flavouring agent "mahlepi" and we chatted about the long process of raising and kneading the dough. It was a sweet moment of connection for me.
Several people wanted to know where to buy the bread and what was the dip that had the kids so keen to eat. It was a remarkable success, though I could have done without the many, many crumbs that seemed to multiply as they fell!